27599
24.5 x 8.25 Tubeless Aluminum Wheel - Stud-Piloted
Applications: On Highway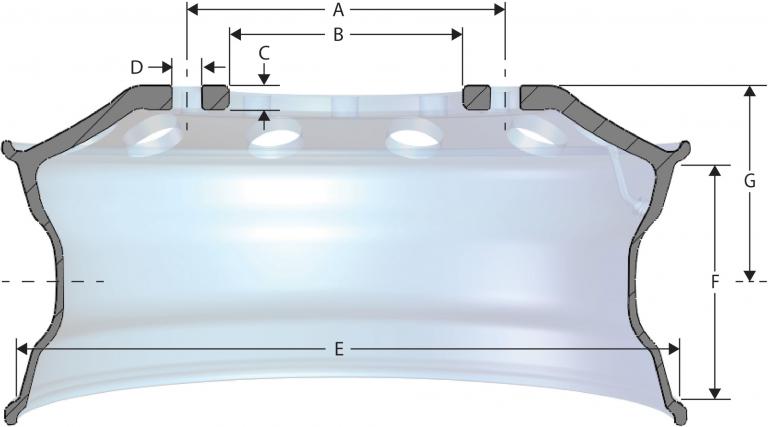 E&F.

Wheel Size:
24.5 x 8.25
Mounting:
Stud-Piloted Dual-Mounting Double Cap Nut
Mounting Option Box:
Stud-Piloted Wheels
Recommended Valve:
TR545D Installed
Type:
15° Tubeless Aluminum Wheel
Features & Available Finishes
This product comes with multiple finish options to best fit your application. When ordering, use the option codes listed below.
Accu-Armor™ (R)
Accu-Shield® (C)
Extra Polish (XP)
Standard Polish (SP)
Replaces the following products.
The interchange data shown here is information available at the time of publication, portions of which were obtained from unconfirmed sources. Therefore, accuracy of interchangeability cannot be assured. Consult with Accuride customer service to ensure exact replacement suitability.
Resources.
You can find out more about this product from the links below.