3922X
Value Plus Brake Drum, Cast Iron, Outboard, 16.50x7.00
Applications: On Highway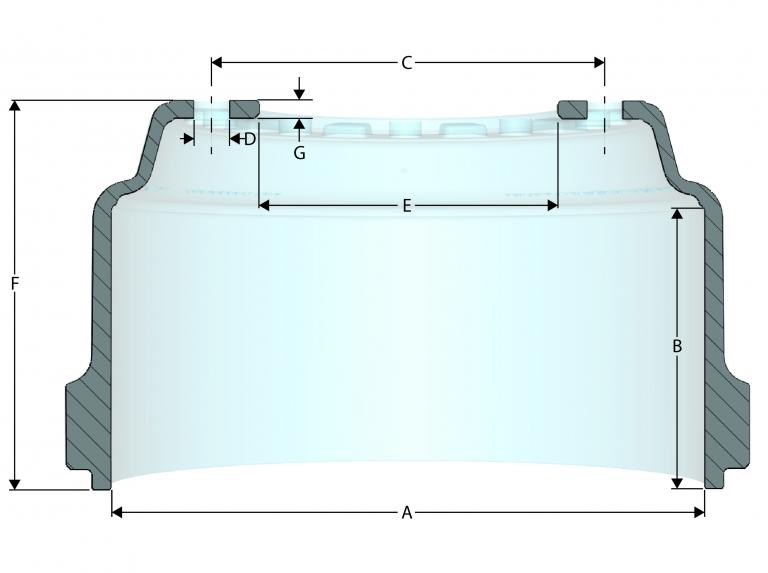 A.

Brake Surface Diameter:
16.50
B.

Brake Surface Width:
7.78
C.

Bolt Circle Diameter:
11.25
G.

Mounting Flange Thickness:
0.53
Maximum Wear Diameter:
16.62
Special Information:
Use 3600AX For O.E. Applications
Replaces the following products.
The interchange data shown here is information available at the time of publication, portions of which were obtained from unconfirmed sources. Therefore, accuracy of interchangeability cannot be assured. Consult with Accuride customer service to ensure exact replacement suitability.
1200X: GP
1215X: GP
16792: DuraBrake
53-123818-002: Meritor
53123818002: Meritor
56864B: Webb Wheel Products
60001-108: KIC International
60793X: Webb Wheel Products
85123788002: Meritor
ABP N42A1657VB: DTNA Alliance
ABPN42A1657VB: DTNA Alliance
H2VD: Hino
OTR1601B: FleetPride
Resources.
You can find out more about this product from the links below.