60001-018
Standard Premium Brake Drum, Cast Iron, Outboard, 16.50x7.00
Applications: On Highway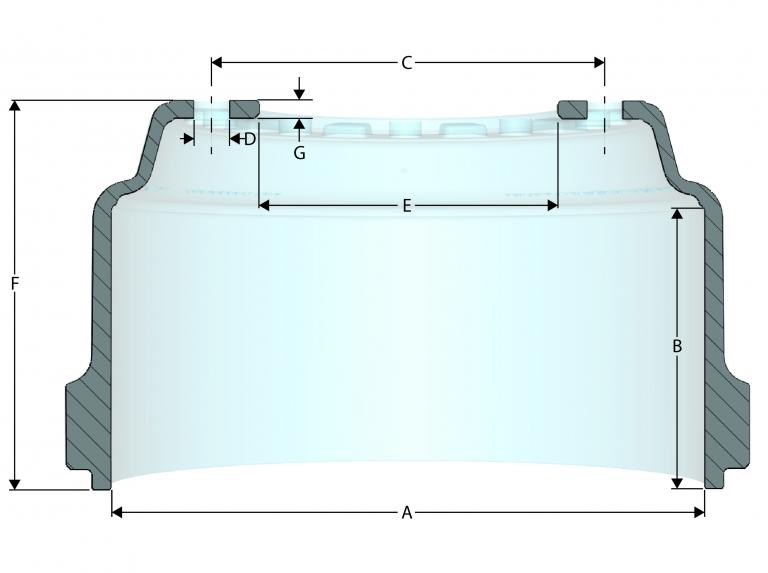 A.

Brake Surface Diameter:
16.50
B.

Brake Surface Width:
7.56
C.

Bolt Circle Diameter:
11.25
G.

Mounting Flange Thickness:
0.53
Maximum Wear Diameter:
16.62
Replaces the following products.
The interchange data shown here is information available at the time of publication, portions of which were obtained from unconfirmed sources. Therefore, accuracy of interchangeability cannot be assured. Consult with Accuride customer service to ensure exact replacement suitability.
2764: Erie Wheels
16792: DuraBrake
107150: ConMet
123207: Dayton Meritor
123404: Dayton Meritor
123416: Dayton Meritor
123537: Dayton Meritor
10001776: ConMet
10001778: ConMet
10009830: ConMet
13-00043: WALTHER
16792B: DuraBrake
2764-5: Erie Wheels
66864B: Webb Wheel Products
85-123207-002: Dayton Meritor
TLD103: Tuffline
X60794: TRACTION
Resources.
You can find out more about this product from the links below.