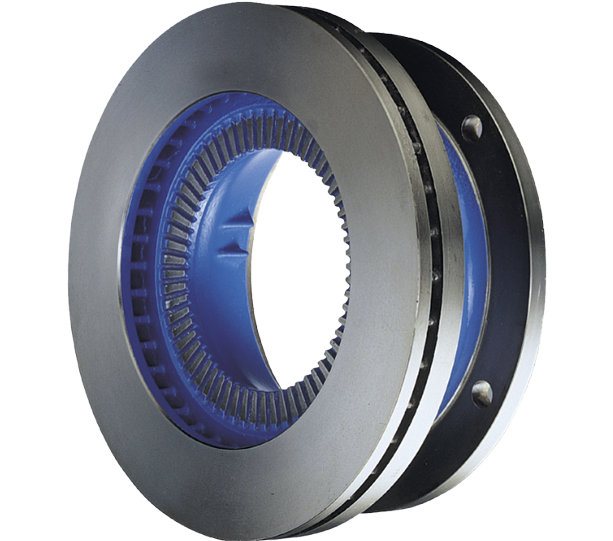 Air Disc Brake and Hydraulic Disc Brake Rotors
Engineered for improved heat dissipation, Gunite brand rotors are tested, trusted and highly durable.  KIC's patent-pending dual connection air disc brake designs reduce coning and improves the life of the rotor.
Learn More
Dual Connection Brake Rotor
Reduces coning and extends brake life.
Our dual-connection brake rotor features a patent-pending design that prevents "coning"-type warping that's typical in some rotor designs.  This design also includes improved airflow channels for faster heat-dissipation.