54238-018
Standard Premium Brake Drum, Cast Iron, Outboard, 16.50x5.00
Applications: On Highway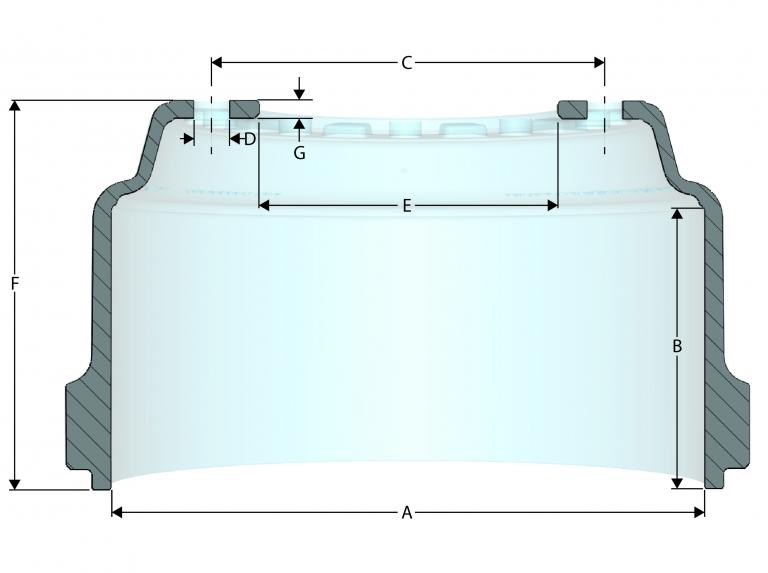 A.

Brake Surface Diameter:
16.50
B.

Brake Surface Width:
5.29
C.

Bolt Circle Diameter:
11.25
G.

Mounting Flange Thickness:
0.49
Maximum Wear Diameter:
16.62
Replaces the following products.
The interchange data shown here is information available at the time of publication, portions of which were obtained from unconfirmed sources. Therefore, accuracy of interchangeability cannot be assured. Consult with Accuride customer service to ensure exact replacement suitability.
107453: ConMet
123383: Dayton Meritor
10005331: ConMet
10005332: ConMet
151.3710X: AUTOMANN
65654B: Webb Wheel Products
65710B: Webb Wheel Products
85-123383-002: Dayton Meritor
X-61300: NWRA
X61222: TRACTION
X61222B: TRACTION
Resources.
You can find out more about this product from the links below.