Accuride 30-32kg low weight wheel with bluemint® steel
Utilizing Thyssenkrupp's climate-friendly bluemint® steel, Accuride's new wheels reduce the C02 footprint of vehicles; during production, and over the life of the wheel.
Certified 70% reduction in C02 during steel production
Accuride optimized lighter-weight design means less C02 emission over life of the wheel*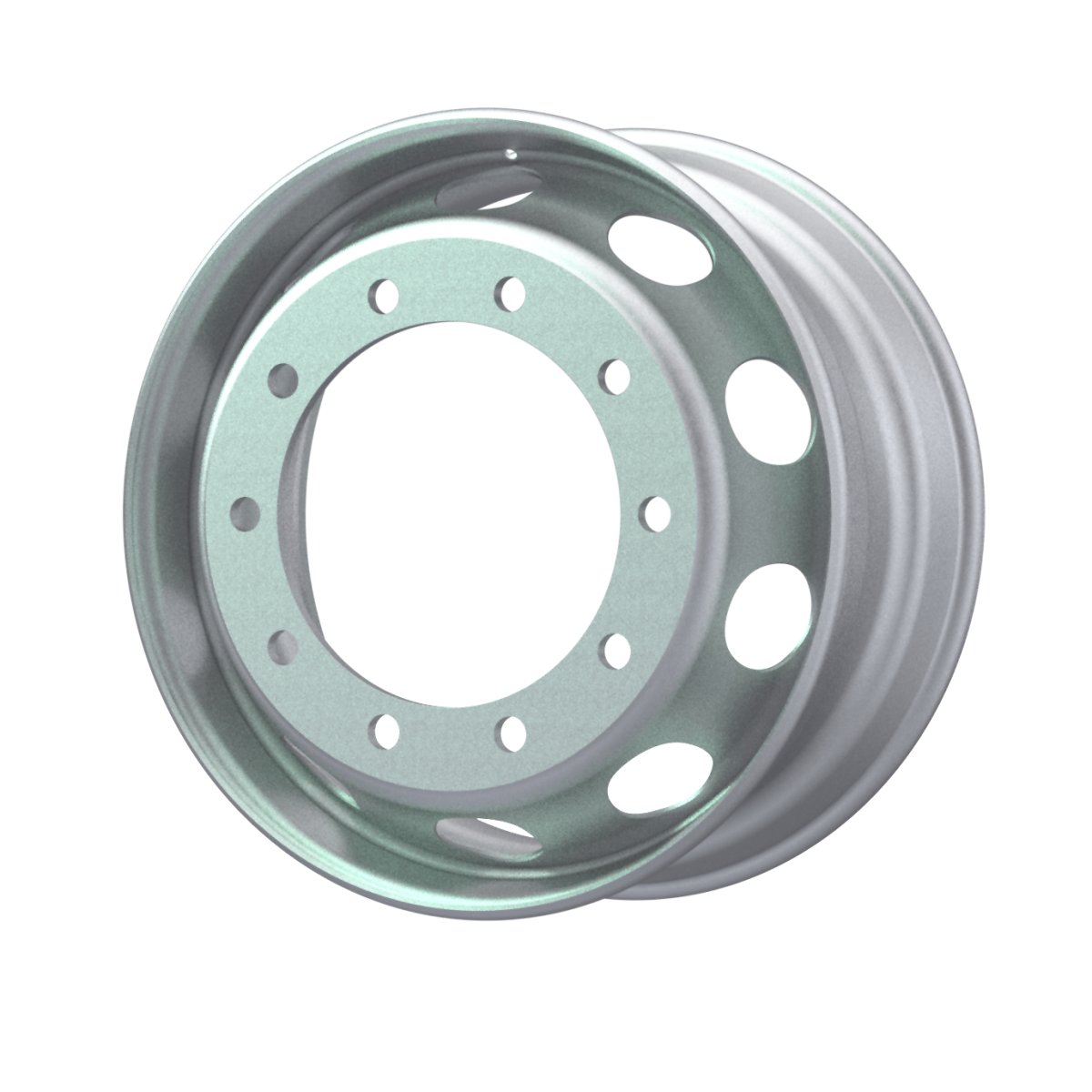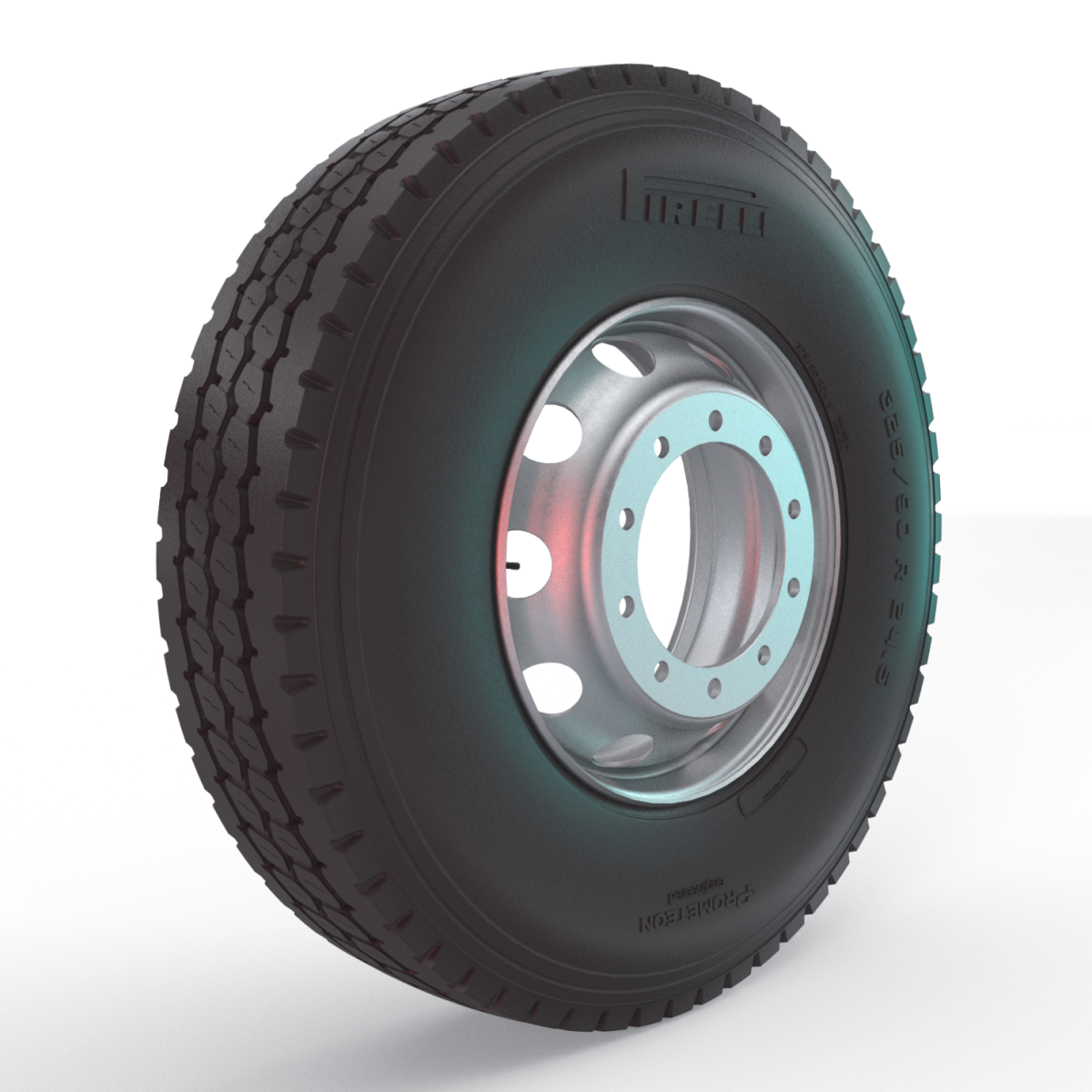 The NEW Accuride 24,5x9,00 wheel and 325/90R24.5 tubeless tire package
Combining an Accuride lightweight steel wheel with Prometeon's Pirelli tubeless tyre, the new package combo replaces the 24x8,5 tubeless single-piece wheel and tyre as well as the 24-8,5 tube-type wheel and tyre. Modern single–piece design provides significant weight saving and simplifies installation; on the production line, and in the field.
Lighter package with increased payload

Increases payload over 950kg per vehicle (on a 22-tyre vehicle)
5% tyre load capacity improvement.

Fully compliant with ETRTO rules for minimal dual spacing
Compatible with most TPMS systems, including internal
Easier and safer to install than current 24" single-piece and multi-piece wheels
Lower carbon footprint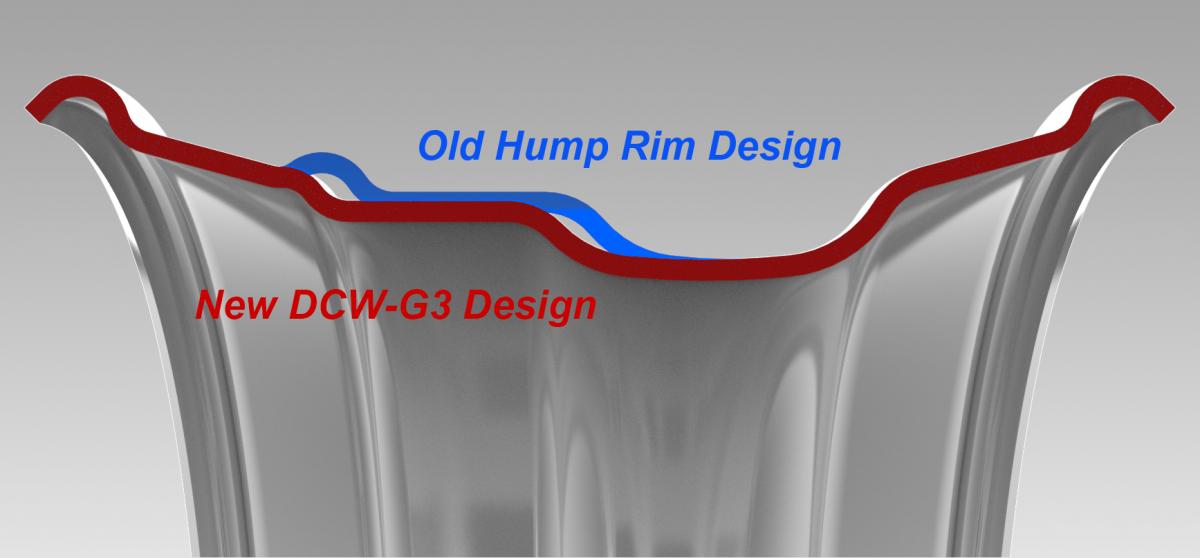 DCW – G3 : Drop Center Wheel - Generation 3
Our DCW-G3 patented designed allows Accuride to deliver the most reliable wheel design and weight reduction options to our customers.  We have optimized the profile of the wheel rim for easier TPMS installation, external valve installation, and is homologated with all our customers.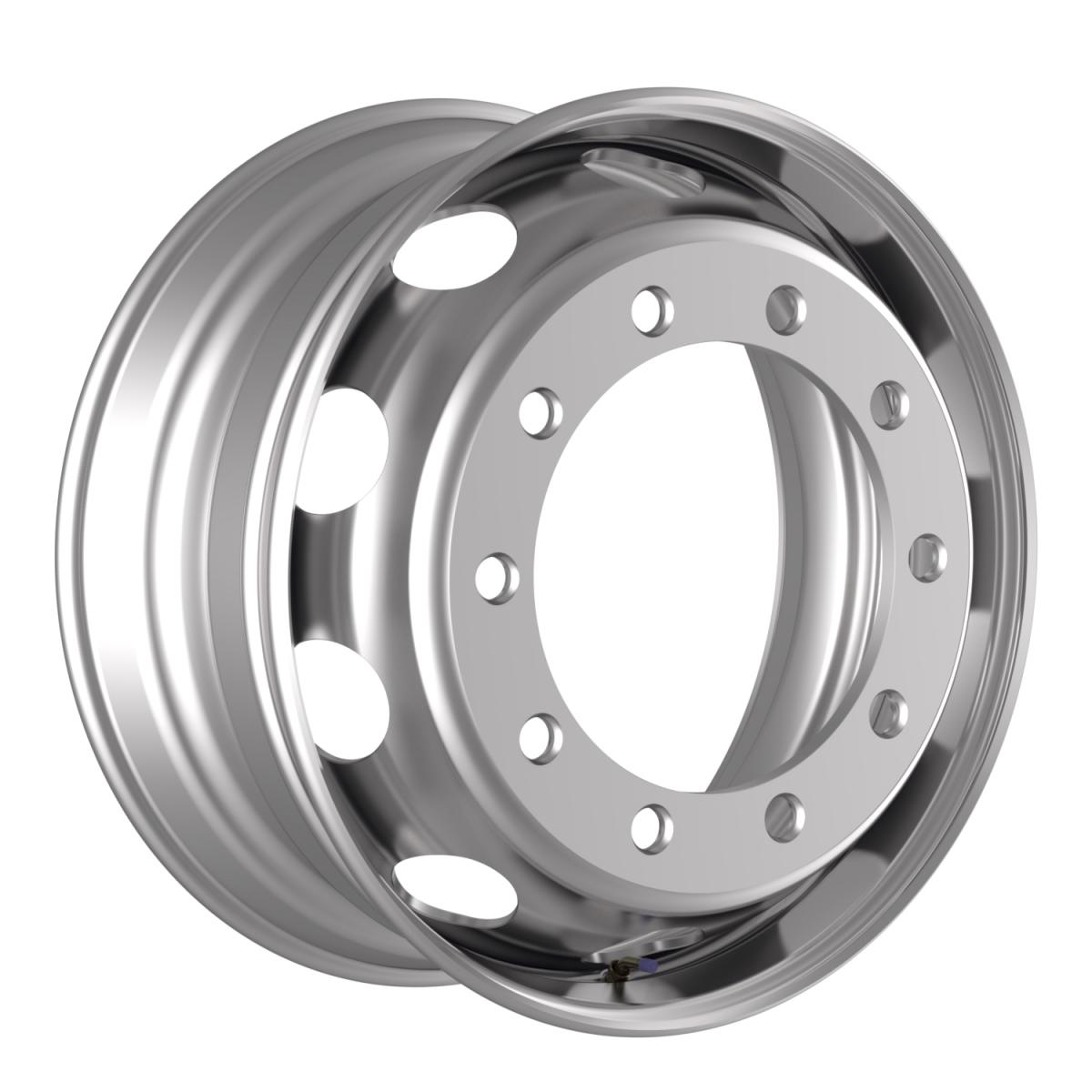 Commercial Transportation Truck Wheels (CT)
Accuride Wheels Europe and Asia (AWEA) is a leading producer of steel wheels for the commercial vehicle industry.  We provide a complete wheel portfolio for medium- and heavy-duty commercial vehicles.  AWEA has facilities in Germany, Russia, Turkey, and China. Our commercial vehicle wheels range from 17.5" x 6" to 24" x 8.5".
Trailer Wheels
Accuride trailer wheels are designed to meet our customers and European testing standards.  We utilize a two-coat paint process:  Black epoxy with a liquid topcoat.  We also offer a complete line of aftermarket wheels.