Electrical Engineer
This position is responsible for designing, programming, maintaining and troubleshooting plant wide control systems. Assist in the installation, maintenance, servicing, and repair of all equipment necessary for the continuity of manufacturing operations and the safety of plant employees. Coordinate the efficient and cost effective installation of new equipment as well as the modification of existing equipment.
Responsible for supporting technical activities in accordance with established Environmental, Safety and Health procedures. Develop and implement continual improvement projects by working with teams, vendors, and/or contractors. Provide technical (engineering) support required to increase production and maintenance efficiency. Troubleshoot process and equipment problems. Conduct technological research to improve efficiency and reduce cost.
Principal Accountabilities
1.     Develop maintenance equipment specifications.
2.     Make process and equipment control system adaptations and modifications by evaluating, selecting and applying standard engineering techniques, procedures and criteria.
3.     Troubleshoot process and equipment problems by identifying and analyzing malfunctions, determine root cause, develop and implement corrective action.
4.     Prepare capital expenditure appropriation requests including engineering analysis of project justification.
5.     Manage engineering projects from the specification development, quotation, vendor selection, design, and installation.
6.     Propose, develop, and implement maintenance process improvements by equipment redesign or process changes.
7.     Provide technical assistance to operations enabling resolution of manufacturing and process engineering problems and assist with the development of plans to meet current and future manufacturing needs.
8.     Research, develop, propose, and implement the application of new technologies to drive the continuous improvement of current operations and support future corporate-wide strategic manufacturing capability objectives.
Required Skills, Education, and Experience
5+ years of manufacturing experience with engineering degree.  BSEE or BSME preferred.(Need European/Asian equivalent to 4 year engineering education)
Technical proficiency with:
Rockwell PLC controllers  Ability to troubleshoot and program
Variable Frequency Drives and Soft Starters
Profibus and Profinet communication
Fanuc robot troubleshooting and basic programming
Demonstrate a style of participative management in problem solving, project implementation, and continuous improvement objectives.
Broad trade knowledge of plant maintenance functions, preventive/predictive techniques, machine design, manufacturing processes, repair methods and rebuilding procedures.
Advanced experience in electrical & mechanical systems, controls, PLCs, hydraulics and pneumatics.
Provide skills to keep aging facility and equipment in proper repair to support production and provide safe operating conditions.
Excellent communications skills, both verbal and written, with internal and external customers.
Expertise and experience in collecting and interpreting data to develop recommendations.
Proven success in working with high performance teams and serving as a project/team leader.
Ability to identify root causes and implement corrective action to specific problem areas.
Apply
Facility/Location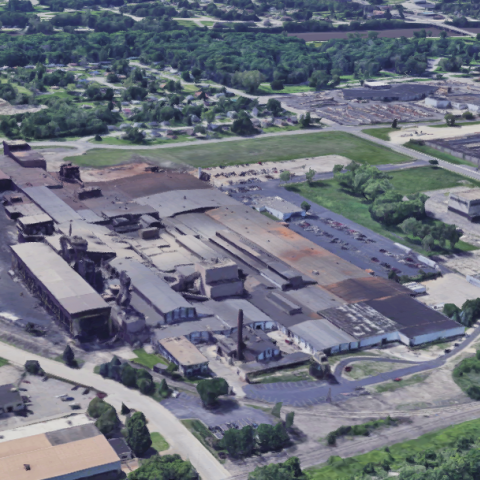 Accuride Wheel End Solutions Gunite - Rockford, IL, USA Rockford, IL United States (815) 964-3301 Toll Free: 800-626-7096