Supervisor/Iron Mold
Basic Purpose
This position shares accountability for formulating and achieving the facility's short term and long term operational plans and ensuring that products are manufactured safely and shipped on-time. 
This position coordinates functional support and needed plant resources to assure that all production goals are met across all shifts of the Rockford Plant. The incumbent will facilitate employee training, assure that safe work practices are in place, administer the labor agreement(s), and provide appropriate, consistent and fair disciplinary measures as required.
This position has accountability for preventive maintenance on all equipment for continuity of manufacturing operations and the safety of plant employees.  Additionally, has responsibility for supporting technical activities in accordance with established QMS and Environmental, Safety and Health policies and procedures.
Principal Accountabilities
Schedule work force in accordance with production requirements.

Develop shift schedule that optimizes production efficiency.

Order and maintain materials to fulfill production requirements.

Administer automated time and attendance system for assigned employees.

Ensure workforce has proper tools to safely, effectively and efficiently perform tasks.

Assist in the development and maintenance of the Quality Management System; comply with all provisions contained within.

Administer Collective Bargaining Agreement in accordance with company philosophies, policies, procedures and systems; apply knowledge and skills gained through supervisory training.

Ensure workforce compliance with Safety and Housekeeping policies and procedures through training, auditing and enforcement.

Ensure workforce compliance with Environmental and Health policies and procedures through training, auditing and enforcement.

Administer HR policies and procedures in a timely, consistent and appropriate manner.

Identify continual improvement and advanced (lean) manufacturing projects and drive results.

Drive self development so as to ever improve knowledge, skills and ability.
Required Skills, Education, and Experience
Two year technical degree or relevant experience

Minimum of three years supervisory experience or relevant experience in a manufacturing environment

Understanding of applicable OSHA, ANSI, NEMA, NFPA and National Electrical Code

Able to effectively communicate, both verbally and in writing

Demonstrated use of analytical tools and techniques

Demonstrated proficiency with the implementation and use of a quality management system

Proficient with PC applications, preferably Microsoft (word processor, spreadsheets)
Equal Opportunity Employer
Accuride is an equal opportunity employer and adheres to the applicable federal, state, and local laws prohibiting discrimination in employment and hiring. It is Accuride's policy and practice to provide and promote equal employment opportunities for all applicants and employees. It is also Accuride's policy and practice to hire, train, promote, compensate, and administer all employment practices without regard to color, race, sex (including gender identity and sexual orientation), age, marital status, medical condition, pregnancy, religion, veteran status, national origin, disability, genetic information, or any other legally-protected status in accordance with the requirements of federal, state, and local law.
Apply
Facility/Location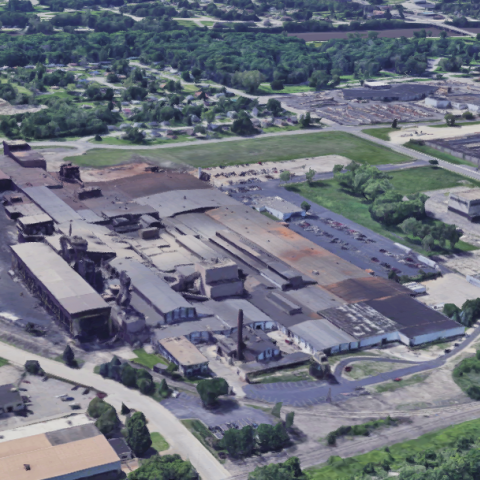 Accuride Wheel End Solutions Gunite - Rockford, IL, USA Rockford, IL United States (815) 490-6292