Production Technician
Basic Purpose
Process technicians are responsible for:
Safely operating automated, semi-automated and non-automated production machines and equipment

Keeping production flowing

Meeting performance goals

Maintaining high level of product and process quality.
Technicians do various types of work such as operating various types of production machinery and equipment, performing line/machine changeovers, and set up's, performing minor preventative and/or emergency maintenance on machinery/equipment, floor scrubber, packaging and shipping products to customers.   Technicians are expected to work in teams, collaborate, solve problems, and take initiative required to ensure that work is performed safely, and products are manufactured and shipped on time and within quality standards.  
Principal Accountabilities
Operates or controls various manual, automatic or semi-automatic production machines and robots following safety guidelines, procedures, and regulations to produce and assemble rims, disc, and wheels.  Duties may include:
Entering commands to start manual, automatic or semi-automatic 

equipment.

Coordinating the work of and providing assistance to individuals or work teams

Operating manual, and robotic controlled machines and equipment via the use of hand, foot or computer controls

Observing robotic operation and monitoring screen of machine controller to identify equipment operation issues or equipment malfunction.

Performing minor maintenance on production machinery and production equipment.

Setting up and changing over production equipment

Inspecting and measuring product or associated production materials/devices/solutions to verify conformance to specifications using measuring instruments and gages.

Loading material onto racks or pallets

Performing packaging functions and preparing product for shipment

Operating forklifts to deliver parts, place parts into inventory or to load tractor trailers for shipment to 

customers.

Conducting quality checks to ensure processes are completed accurately.

Cleaning equipment and manufacturing areas.

Required Skills, Education, and Experience

Ability to comprehend and communicate oral written instructions (i.e. work instruction, quality specifications, safety regulations, workplace policies and procedures)

Ability to collect, analyze, integrate, and interpret information

Ability to operate industrial equipment and machinery

Ability to work independently and in a team to achieve goals and results

Ability to use basic hand and measuring tools

Skills in basic mathematics and reading

Ability to solve production related problems and resolve conflict

Ability to follow safety standards and rules
Apply
Facility/Location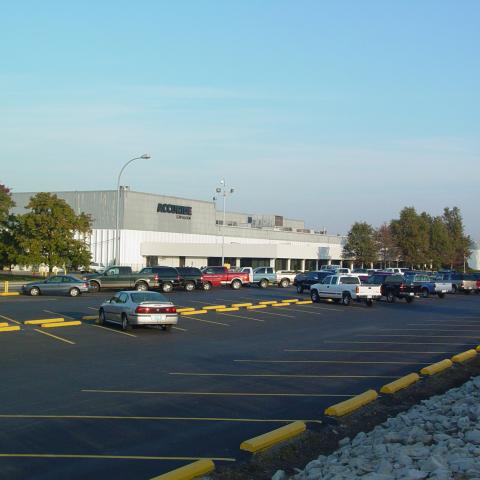 Accuride Wheels - Henderson, KY, USA Henderson, KY United States (270) 826-5000