Production Control Coordinator
This position is responsible for the daily/weekly/monthly scheduling of plant production to ensure that forgings and wheels are shipped on-time to the customer. The position works closely with Operations to coordinate the proper flow of product through the plant's value stream. This position also routinely interacts with corporate Supply Chain, Sales and Customer Service to facilitate the accurate and timely shipment of finished goods to the customer.
Principal Accountabilities:
Identify and implement system and process improvements within the supply chain function to enable overall business process improvement.

Monitor and maintain sales forecasts and the daily/monthly master production schedules; develop forecasting and scheduling programs to maximize on-time delivery metrics.

Review and coordinate customer orders and commitment dates to ensure assigned delivery dates are valid/realistic with respect to established lead times.

Improve forecasting tools and procedures through application of innovative ideas and CI projects.

Drive, promote and develop positive communication with corporate Supply Chain, Sales and Customer Service to improve forecast accuracy.

Support inventory control initiatives by maintaining appropriate product levels to support sales targets and delivery goals

.

Coordinate production and delivery requirements with Quality Assurance to validate that all outgoing product conforms to customer product specifications and/or delivery/packaging requirements

.
Required Skills, Education & Experience:
Five to seven years of Supply Chain/Scheduling experience in a manufacturing environment.

Associate's degree in Business, Finance or Supply Chain Management desired.

Hands-on scheduling experience, with demonstrated complex planning, forecasting, expediting and/or inventory analysis abilities.

Working knowledge of manufacturing systems to facilitate production and inventory control processes.

Basic understanding of accounting principles related to production, on-time delivery and inventory control.

Proficient in Lean Manufacturing concepts, including material and process flow techniques.

Must be detail oriented, with well-developed organizational and problem-solving abilities

.

Excellent interpersonal communications skills, with the ability to effectively interface with internal and external customers

.
Apply
Facility/Location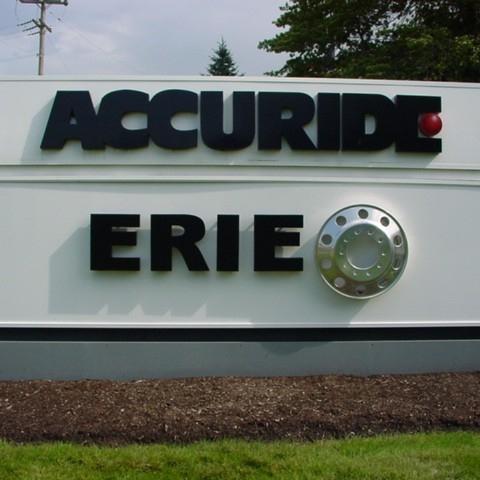 Accuride Wheels - Erie, PA, USA Erie, PA United States (814) 480-6400