Planner
Basic Purpose
This position is accountable for overseeing the flow of all materials from raw material suppliers through production and shipping to satisfy customer orders for wheels and rims shipped from the Henderson KY Plant, using Lean Principles and Practices.
Principal Accountabilities
Monitor production and shipping schedules and ensure that enough inventory of materials is available for production unit.

Consult with customer service and coordinate production schedules with actual and forecasted customer requirements.

Audit and reconcile inventory and examine actual production reported for compliance to schedules, making adjustments and taking actions as required to insure accurate inventory levels.

Assist in the coordination of scheduling and inventory control efforts with production coordinators to meet inventory, timing, quality and cost expectations and standards.

Coordinate activities and manage inventory levels at outside processors to meet scheduled customer shipments

Prepare and analyze reject and scrap reports.

Optimize the use of material, equipment and manpower resources to ensure cost effective allocation of resources.

Develop and implement short- range production schedules to meet customer requirement

Maintain production and planning reports for effective reporting and to improve inventory and shipping accuracy.

Assist with PFEP data base and Lean activities.

Ensure Kanban are maintained daily and monitored for accuracy.

Utilizes ERP/Plex to coordinate control of Raw Materials, work in process, and finished goods
to ensure enough inventory levels.

Assist with setting up and implementing new projects in Plex

Coordinate activities for Refurb process including receipts, process of parts, flow by customer
inventory and ship plans

Prepare and issue Kanban production packets

Maintain accuracy of Kanban schedule boards Blank, Steel, and Disc areas

Coordinate Raw Steel and Blank Kanban releases /, shipments daily from steel suppliers and other Accuride facilities

Coordinate Paint Vendor Releases and Shipments

Issue updated Forecasts for Steel/Blanks/Paint weekly/monthly

Assist with Reports including updating graphs and Power Point detail for weekly Plant Wide meetings and other miscellaneous requests

Assist and Coordinate Lean Practices and Principles throughout the facility

Maintain updated Action Registers on assigned projects

Cross trains and serves as backup to Receiving and Shipping Admin.
Required Skills, Education, and Experience
BS in business, marketing, communications in related area and/or equivalent experience in a manufacturing environment preferred. 

Extensive knowledge and experience in production scheduling processes to determine equipment, material and manpower availability and coordinate production schedules with customer sales requirements. 

Proficient in Plex knowledge and Microsoft applications including Word, Excel, PowerPoint

Must have good analytical and decision-making skills

Must be proficient in the use of analytical tools and techniques to analyze data.

Ability to contribute effectively in a team environment and participate effectively in teams as a team leader or team participant.

Must have excellent leadership, communication and interpersonal skills.
Knowledge and Experience in Lean Practices and Principles
Apply
Facility/Location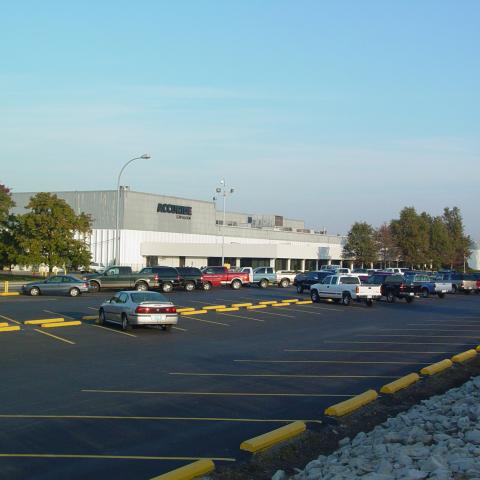 Accuride Wheels - Henderson, KY, USA Henderson, KY United States (270) 826-5000