Operations Manager
This position provides leadership to the plant production departments and the operations support staff; ensures all operational goals are met across all shifts. This position also is accountable for meeting production scheduling targets within the facility and ensuring the efficient disposition of scrap and on-time delivery of finished product to the customers. Supports the attainment of production/manufacturing goals/metrics so that the plant is successful in meeting its monthly business and performance objectives. The Operations Manager will translate the plant operational plan into a manufacturing strategy with an emphasis on lean manufacturing techniques. This position recommends improvements and modifications needed to maximize equipment reliability, availability, and uptime.
Principal Accountabilities:
Develop and support a manufacturing environment that affords a proactive safety culture and environmentally responsible production process.

Promote effective employee relations; provide strong leadership to production supervision to ensure the consistent communication of goals and expectations across all shifts.

Assist the Director of Operations in developing the Plant Operating Plan.

Manage the application of manufacturing process improvement projects and standards; possess the ability to identify process inefficiencies and champion continuous improvement initiatives.

Effect process improvements by working with teams, vendors, and/or contractors.

Lead, facilitate and/or serve on functional, plant, and CI teams

As a member of the Plant's leadership team, participate in the development and execution of strategies and initiatives that enable the facility to meet or exceed its business objectives.

Promote and manage cost reduction programs for the manufacturing area by recommending improvements and modifications needed to improve equipment reliability and availability.
Required Skills, Education & Experience:
Undergraduate degree in a manufacturing, engineering or business-related discipline (Master's degree in advanced manufacturing or business administration is desirable).

10 or more years of progressive management experience in an automotive manufacturing operation; prior experience in a unionized environment required.

Excellent leadership acumen, with the ability to effectively interface with all organizational levels.

Demonstrated ability to create an organizational culture based upon high performance, employee involvement, continuous improvement, teamwork and more.

Excellent planning (strategic and operational), budgeting (capital and operational), resource allocation, execution and control abilities.

Extensive knowledge/experience in developing and implementing Lean Manufacturing principles and processes.

Knowledge of world class manufacturing processes that will optimize throughput, quality, waste reduction, customer satisfaction, scheduling, raw materials and WIP management, preventative maintenance, etc.

Proven ability to solve complex problems and leading problem-solving teams.

Working knowledge of related administrative functions (Finance, Quality, HR, Logistics, etc

.).
Apply
Facility/Location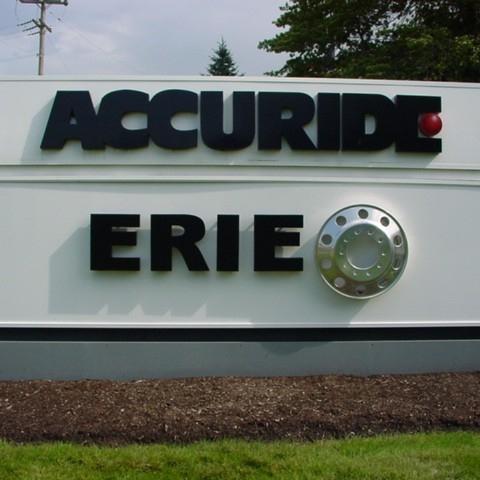 Accuride Wheels - Erie, PA, USA Erie, PA United States (814) 480-6400