Metallurgist/Process Engineer
Basic Purpose
The purpose of this position is to carry out materials engineering analysis and evaluations in support of new process or product development projects, work with other metallurgists and testing personnel to troubleshoot and determine root cause on product failure analysis and work in collaboration with Materials Lab manager to maintain equipment and develop preventive maintenance schedules for instrumentation at the Materials Laboratory in Henderson. The incumbent is expected to work with other members of the Engineering department and testing laboratories in Henderson to provide support to manufacturing operations across Accuride in product development and manufacturing process improvement initiatives.
Principal Accountabilities
Provide timely and accurate material and metallurgical engineering assessment to internal customer requests for product and failure investigations.

Work with Accuride engineering personnel in Henderson and other manufacturing plants to identify engineering solutions in support of product and process development projects.

Maintains and operates metallurgical lab equipment.

Keeps documented records of calibrations.

Serve as an interface between FEA/design group and materials testing to ensure that accurate and current materials property data are being controlled and utilized.

Assist in the execution of process modeling efforts.

Support purchasing and supplier quality efforts to reduce costs and ensure material specifications are being achieved.

Assist in the development and control of specifications for incoming raw materials.

Conduct

analysis and evaluation of the quality and properties of metals.

Conduct research/analyses methodologies and document the results. 

Actively participate and support in cost reduction and continual improvement programs.

Follow applicable Quality Management System procedures and work instructions.

Research, develop and document new test methods and then train others.

Support manufacturing operations by serving on 8-D, CI, and process/quality review teams.  

Maintain work instructions for performing routine metallurgical lab evaluations.

Assist in the development and control of specifications for incoming raw materials.

Support research efforts focused on materials, materials coatings, and processing of materials.

Required Skills, Education, and Experience

Bachelor of Science degree required; Materials Science and Engineering or Metallurgical Engineering preferred.

Two years of experience in an industrial setting preferred.

Experience with metallurgical lab equipment preferred (Metallography, SEM, Mechanical Testing, etc.)

Knowledge of physical and mechanical metallurgy of steel, aluminum, and iron systems is desirable.

Knowledge in advanced materials such as composites or reinforced plastics or ceramics is desirable.

Experience with non-destructive testing (Ultrasonic, Eddy Current) is desirable.

Knowledge and experience with quality systems preferred.

Proficient analytical and technical writing skills.

Project management and material qualification experience is desirable.

Knowledge of manufacturing techniques, metal forming and joining of dissimilar materials operations is desirable.

Experience with fatigue testing, failure analysis, welding/joining and corrosion.

Proven proficiency with Microsoft applications.
Apply
Facility/Location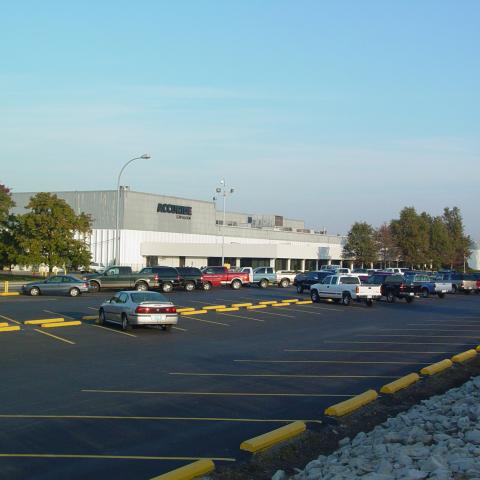 Accuride Wheels - Henderson, KY, USA Henderson, KY United States (270) 826-5000