Maintenance Supervisor- 2nd/3rd Shift
This position coordinates and assists in the installation, maintenance, servicing and repair of all equipment, buildings, and grounds necessary for the continuity of a safe manufacturing operation. Troubleshoots process and equipment problems, provides technical support throughout resolution, and develops/implements preventative actions. We are looking to hire a second and third shift maintenance supervisor. There is currently an opening for a 2nd Shift and 3rd Shift Supervisor Position.
Maintenance Supervisors are responsible for supporting activities in accordance with established Environmental, Safety and Health procedures. Collaborates with superiors and/or peers for advice/guidance on matters that would have significant impact on the business.
Principal Accountabilities
1. Assign work orders to workforce based on preventative/predictive maintenance work list.
2. Ensure workforce compliance with maintenance equipment inspection process through training, auditing, and enforcement.
3. Review equipment inspection checklists/reports and issue corrective action where applicable.
4. Administer automated time and attendance system for assigned employees.
5. Ensure workforce has proper tools to perform tasks safely, effectively, and efficiently.
6. Assist in the development and maintenance of the Quality Management System; comply with all provisions contained within.
7. Administer Collective Bargaining Agreement in accordance with company philosophies, policies, procedures, and systems; apply knowledge and skills gained through supervisory training.
8. Ensure workforce compliance with Safety and Housekeeping policies and procedures through training, auditing, and enforcement.
9. Ensure workforce compliance with Environmental and Health policies and procedures through training, auditing, and enforcement.
10. Administer HR policies and procedures in a timely, consistent, and appropriate manner.
11. Identify continual improvement and advanced (lean) manufacturing projects.
12. Drive self-development to ever improve knowledge, skills, and ability.
Required Skills, Education, and Experience
Two- year technical degree or relevant experience
Relevant experience in supervision
Proven technical skills in maintenance of large manufacturing equipment that includes pneumatics, hydraulics, air compressors, chillers, heat exchangers, drives, robotics, gear boxes, conveyer systems, pumps, piping and valves, filters/strainers, and steam systems.
Understanding of applicable standards and codes for OSHA, ASME, ANSI, NEMA, NFPA and NEC.
Able to effectively communicate, both verbally and in writing.
Demonstrated use of analytical tools and techniques
Knowledge of quality management systems
Proficient with PC applications, preferably Microsoft (word, processor, spreadsheets).
Equal Opportunity Employer
Accuride is an equal opportunity employer and adheres to the applicable federal, state, and local laws prohibiting discrimination in employment and hiring. It is Accuride's policy and practice to provide and promote equal employment opportunities for all applicants and employees. It is also Accuride's policy and practice to hire, train, promote, compensate, and administer all employment practices without regard to color, race, sex (including gender identity and sexual orientation), age, marital status, medical condition, pregnancy, religion, veteran status, national origin, disability, genetic information, or any other legally-protected status in accordance with the requirements of federal, state, and local law.
Job Type: Full-time
Apply
Facility/Location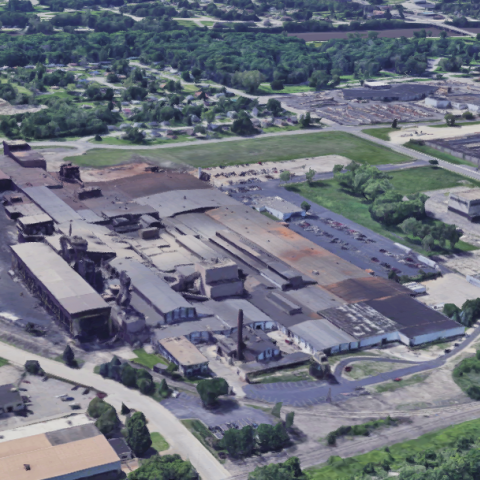 Accuride Wheel End Solutions Gunite - Rockford, IL, USA Rockford, IL United States (815) 964-3301 Toll Free: 800-626-7096