Maintenance Supervisor
This position has direct accountability for the servicing of all facility equipment to ensure the continuity of manufacturing operations and the safety of plant associates.  Additionally, it has responsibility for supporting related technical activities in accordance with established Environmental, Health and Safety policies and procedures. Coordinates and assists in the installation, maintenance, servicing and repair of all equipment necessary for the continuity of manufacturing operations and plant facilities.
Principal Accountabilities:
Coordinate programs such as emergency, preventive and predictive maintenance to insure optimum equipment capability and uptime.

Key technical skills: Troubleshoot, maintain and repair industrial manufacturing equipment that includes pneumatics, hydraulics, air compressors, chillers, heat exchangers, drives, robotics, gear boxes, conveyer systems, pumps, piping and valves, filters/strainers, steam systems

Applied knowledge of the following is essential: predictive/preventative maintenance, welding and cutting equipment, basic electricity, basic metals fabrication, fluid and lubrication systems.

Overseeing maintenance operations and effectively utilize manpower, machinery and materials to minimize the cost of changeovers and repairs to machinery, tools and related equipment

Recommend and implement systems and processes to improve productivity, product quality and equipment reliability.   

Identify training needs and capability "gaps"; implement training and development plans for assigned maintenance personnel to ensure employee competency.

Resolve issues that impact employee and/or operational effectiveness and ensures achievement of team and organizational goals.

Administer company policies and procedures.  Respond to collective bargaining issues in a timely manner as stated in the contract. Ensures that provisions are consistently applied

.
Required Skills, Education & Experience:
Two-year technical degree desired; bachelor's degree a definite plus.

Minimum of five years of supervisory experience in manufacturing maintenance; previous exposure leading a unionized workforce desired.

Thorough understanding of OSHA, JIC, ANSI, NEMA, and National Electrical Code.

Well-developed electrical and mechanical skills and related experience in manufacturing processes to determine equipment, material and manpower required to facilitate equipment repair.

Must be proficient in the use of interpersonal communications techniques to provide clear direction to individuals and work groups.

Must have good analytical, decision-making and leadership skills. 

Must be proficient in the use of analytical tools and techniques to interpret relevant data, provide training and participate in teams and find solutions to problems.

Excellent time management skills; ability to organize, coordinate and track multiple projects.
.
Apply
Facility/Location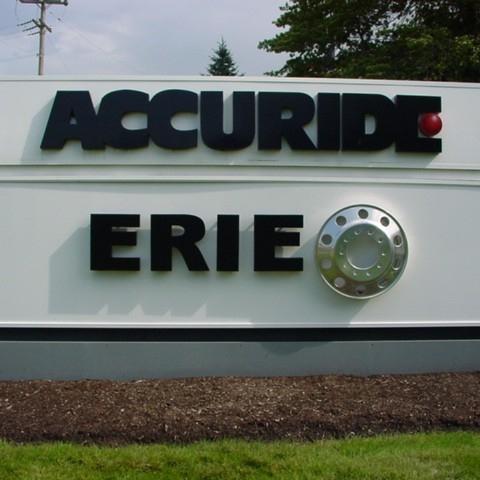 Accuride Wheels - Erie, PA, USA Erie, PA United States (814) 480-6400