Maintenance Electrician
Perform wide variety of electrical repairs, troubleshooting and construction work throughout as assigned by Plant Management. Must be capable of performing electrical functions with increased knowledge and experience in trouble shooting, repair and problem solving for both mechanical and electrical systems. This position may be required to work alone on tasks assigned.
Skills, Knowledge and Ability: Must be a High School graduate or GED. Have at least 2 years experience as an electrician or completed formal electrical training up to holding an electrical journeyman's card or vocational / trades school certificates. Must have PLC training and be proficient in reading and understanding ladder logic.
Tools and Equipment: Must provide own common hand tools, ratchets up to 3/8 inch drive with sockets and wrenches up to 1 inch and metric up to 18mm, screwdrivers, needle nose pliers, channel lock pliers up 10 inch, adjustable wrenches up 12 inch, hammers up to 2 pound, hex keys up to ¼ inch and 10mm, tape measures up to 25 feet, wire strippers, small crimper. Will use multi meters, meggers, wiggies, electrical test equipment, crimpers, scales, pressure gages, computers, grinders, common hand tools, PLC interface devices, keypad and touch screen control panels, robots, teach pendant, safety equipment, electrical testing and measuring equipment, welders, or any other tools and equipment necessary in performance of the job.
Materials Handled: Wire, electrical starters and controls, motors, parts, disconnects, meters, relays, fixtures, wiring supplies, conduit, electronic equipment and devices, transformers, paints and other materials as needed.
Job Type: Full-time
Salary: $35.00 - $41.00 per hour
Benefits:
401(k)
401(k) matching
Dental insurance
Employee assistance program
Flexible spending account
Health insurance
Health savings account
Life insurance
Paid time off
Tuition reimbursement
Vision insurance
Schedule:
10 hour shift
12 hour shift
8 hour shift
Day shift
Evening shift
Monday to Friday
Night shift
Overnight shift
Overtime
Weekend availability
COVID-19 considerations:
N/A
Ability to commute/relocate:
Rockford, IL 61104: Reliably commute or planning to relocate before starting work (Required)
Work Location: In person
Apply
Facility/Location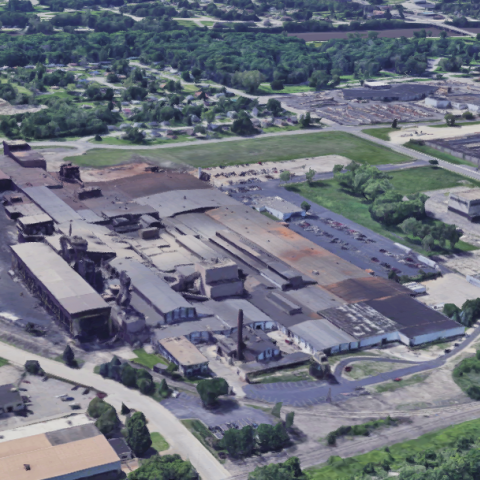 Accuride Wheel End Solutions Gunite - Rockford, IL, USA Rockford, IL United States (815) 964-3301 Toll Free: 800-626-7096