General Labor- Machining, Foundry, maintenance, Assembly
Job description
Inspect equipment on routine inspections, bearing temperatures, pressure readings or other reading as needed to ensure completion. Obtain and inspect parts from store room stock and checks to ensure fit and function of spares used.
Document parts used as per procedure to ensure proper inventory control.
Document and record inspections as instructed or as assigned within the trades responsibility. Follow instructions from Supervisor in a timely and accurate manner. Maintain belt conveyors; vibratory conveyors, bearing systems; belts and sheaves; blowers/fans; pumps; cranes, control valves; couplings and drive components; gears and gearboxes; hydraulic/pneumatic power transmission systems; hydraulic/pneumatic control systems; material handling systems; compressed air systems; cooling water systems; guarding; seals; lubrication systems; hoists, balancers and lifting devices; building/facilities equipment; fork trucks and air handling systems; actuators and positioners; counter balance systems (hydraulics) and compressed gas systems (accumulators). Operate acetylene cutting torch, welder, etc. Check, clean and service equipment, pumps, power tools, etc. lay out, fit and weld structural steel, aluminum, cast iron, stainless steel, etc. to fabricate, repair and install tools, parts, equipment, etc.
Keep working area in a clean and orderly condition. Ensure waste material is placed in proper containers and is labeled accordingly. Adhere to all ISO and TS standards and procedures. Assist or performs training of other personnel on job duties as directed by Supervisor.
Make simple measurements, weights, and calculates weights from charts.
Perform other duties conducive to assuring optimum safety and productivity within the facility as the need arises, and other duties as assigned by Supervisor.
Benefits:
401(k)
401(k) matching
Dental insurance
Employee assistance program
Flexible spending account
Health insurance
Health savings account
Life insurance
Paid time off
Professional development assistance
Retirement plan
Vision insurance
Schedule:
10 hour shift
12 hour shift
8 hour shift
Day shift
Evening shift
Monday to Friday
Night shift
Overnight shift
Overtime
Weekend availability
Apply
Facility/Location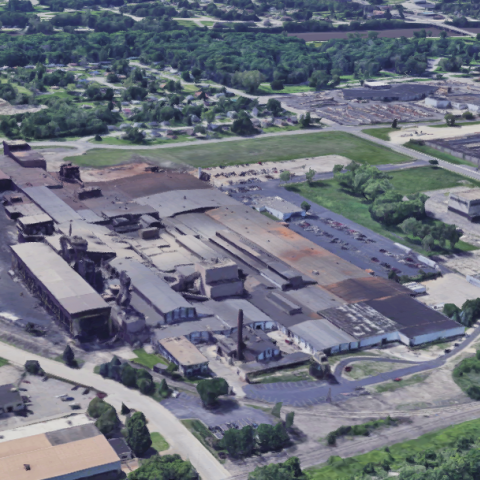 Accuride Wheel End Solutions Gunite - Rockford, IL, USA Rockford, IL United States (815) 964-3301 Toll Free: 800-626-7096