Forklift Repair Technician
Basic Purpose
This position is responsible for maintenance, troubleshooting and continuous improvement of all forklifts. Keeping production flowing by meeting performance goals, support to achieve current and future plant-wide strategic manufacturing objectives. Maintaining a high level of product and process quality. The position assist in all levels of maintaining production, processes, and technology and drives the continuous improvement of existing manufacturing systems. Maintaining a safe working environment in accordance with Accuride' s practices and standards.
Principal Accountabilities
Participate in and adhere to the required safety training.

Maintain tools and area of work in an organized fashion

Update maintenance forms, reports, logs, and records of inspection as needed and in an organized, accurate and timely manner.

Work with the Team to prioritize assignments in a dynamic work environment.

Troubleshoot, diagnose and complete repairs.

Responsible for performing mechanical repairs and preventative maintenance on fleet

Respond to service calls, prioritizing safety and reducing equipment downtime.

Oil changes and general services

Driveline and brake repairs

Combustion Engine diagnosis and repairs

Full parts replacements on all makes and models

Required Skills, Education, and Experience

Minimum of 2 year's work experience in related field.

Ability to operate forklifts, aerial platforms and carry-deck cranes.

Read and understand schematics, service manuals and other reference materials for diagnostics and be able to complete the necessary repairs.

Basic understanding of mechanical, electrical, hydraulic and combustion engines as well as troubleshooting fundamentals.

Technical knowledge of Aerial equipment such as boom lifts and scissor lifts.

Technical knowledge of forklifts and carry-deck cranes.

Strong interpersonal and communication skills, both verbal and in writing.

Ability to work within a team environment as well as independently.

Ability to remain organized and maintain a clean shop and work environment.
Apply
Facility/Location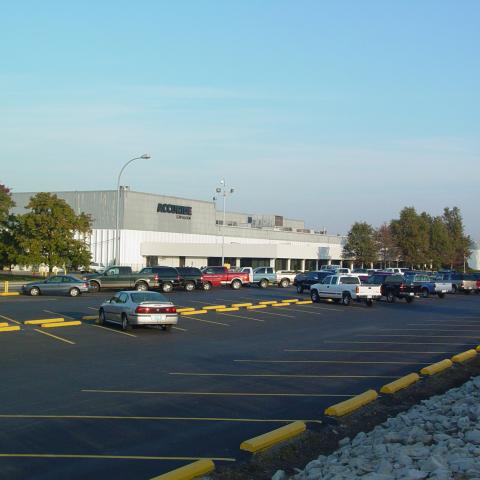 Accuride Wheels - Henderson, KY, USA Henderson, KY United States (270) 826-5000