Facilities Maintenance Manager
This position shares accountability for formulating and achieving the facility's operating plan; ensures that all maintenance activities provide consistent support all plant operations.  Assures that all maintenance goals are met across all shifts for day-to-day functions as well as capital projects; supports attainment of operations and engineering goals so that the plant is successful in meeting its business and performance objectives.  This position provides direct leadership to the maintenance group and is responsible for the management of the Maintenance Area Supervisors, the Planning/PM Supervisor and plant Stores staff.   The Facilities Maintenance Manager will translate the plant operational plan into a maintenance strategy with emphasis on preventive and predictive maintenance.
Principal Accountabilities:
As a member of the Plant's leadership team, participates in the development and execution of strategies and initiatives that enable the facility to meet or exceed its business objectives.

Develops a system to provide for a safe and environmentally responsible production process.

Makes a continuous and sustained effort to improve the operation of the Maintenance function.

Enhances the manufacturing process through improvements in machinery and equipment such as robots, automated material handling, and CNC machinery.

Maintains plant property and equipment in good condition to ensure compliance with governmental regulations and to ensure effective and efficient manufacturing operation.

Establishes maintenance work methods that promote optimum results within specified time and within the approved expense budget.

Researches practical opportunities for the economical application of labor-saving tools, techniques and equipment for enhanced maintenance activities.

Utilizes PM & work order data to manage the maintenance function, and to drive for improvements in uptime/productivity

.
Required Skills, Education & Experience:
A BS degree (technical preferred) with a minimum of five years of maintenance management experience in an industrial environment.

Experience and demonstrated success in coordinating extensive internal and external project resources; excellent understanding of strategic and operational planning.

Must be able to develop and implement plans to improve plant maintenance performance and support operational objectives; to align targets and objectives with the goals of the department.

Electrical, mechanical skills and experience in manufacturing processes to determine equipment, material and manpower needs and to develop and coordinate equipment repair processes.

Developing and implementing predictive and preventive maintenance programs to ensure equipment uptime and enhance plant productivity.

Extensive knowledge of Lean Manufacturing concepts, principles and philosophies.

Excellent understanding of capital expenditures and expense budgeting

.

Must be proficient in the use of analytical tools and techniques to analyze data and find solutions to problems

.
Apply
Facility/Location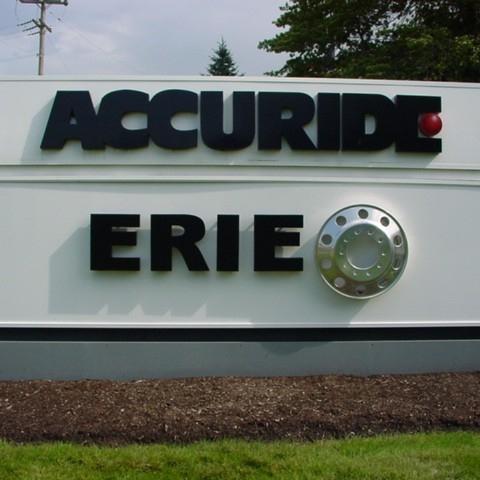 Accuride Wheels - Erie, PA, USA Erie, PA United States (814) 480-6400