Engineering Co-op
Basic Purpose
This position has the following responsibilities: work on programs that involve the design, test, analysis and development of new products for steel and aluminum wheels.  Ensure that the products meet or exceed all applicable Accuride Corporation, industry and customer standards
Principal Accountabilities
Assist in the management of product engineering programs involving product designs and modifications to meet customer requirements by planning, organizing, and scheduling project activities, securing prototypes from internal or external sources, scheduling and coordinating testing of products with test lab and fleets, securing approval of new product designs or modifications, and providing technical assistance to manufacturing groups, customers, and sales personnel.

Assist in the design and develop of new products and product modifications to satisfy customer demands by collecting and analyzing product and engineering data, providing instructions for and coordinating the building of prototypes, writing specs for manufacture of new designs or redesigns, and specifying critical dimension tolerances.

Ensure that product designs or redesigns conform to test performance standards by preparing and instructing test lab personnel on test procedures, analyzing test data to determine product performance as compared to requirements, and conducting research to develop more accurate and practical product testing and evaluation procedures.

Follow applicable department quality procedures, work instructions and engineering specifications.
Required Skills, Education, and Experience
Currently pursuing B.S. or M.S. degree in Mechanical Engineering or related field

Knowledge of manufacturing techniques and metal forming operations preferred

Sound knowledge of and experience with Computer Aided Design (CAD) software and Computer Aided Engineering (CAE) software

Ability to manage and coordinate extensive internal and external project resources

Good analytical skills

Proficiency with Microsoft applications, e.g. Word, Excel, PowerPoint, Project, Outlook, Access, etc.

Good interpersonal skills are required when dealing with internal and external customers

Flexible work schedule 
Apply
Facility/Location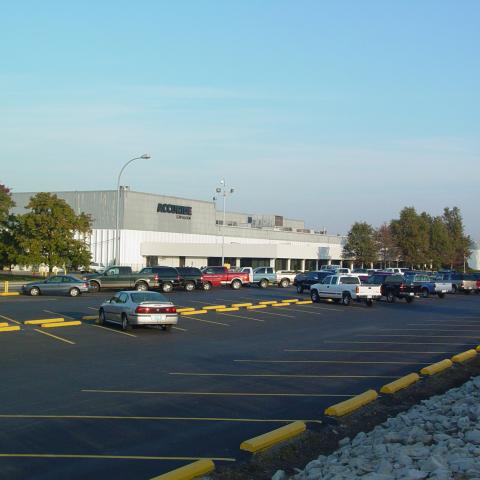 Accuride Wheels - Henderson, KY, USA Henderson, KY United States (270) 826-5000