EHS Coordinator
Basic Purpose:
The Environmental Health and Safety Coordinator is responsible for implementing and overseeing EHS programs at the Gunite Rockford Facility. This individual will provide guidance and facilitate a collaborative, hands-on approach to site management of the EHS programs in order to reduce overall risk and frequency of accidents, and injuries within the facility.
Principal Accountabilities:
1.Successful candidates should have the experience and proven ability to work as a team in a fast paced, heavy industrial unionized environment.
2. Routinely maintain and utilize, as appropriate, necessary Industrial Hygiene monitoring equipment to ensure employee exposure to hazardous materials is maintained below acceptable standards.
3. Document environmental recordkeeping, monitoring, and complete various routine annual environmental reporting.
4. Continually assess hazards and risks to human health, safety, and the environment through various means. A successful candidate will be able to quickly understand how complex equipment operates and the hazards this equipment could pose to employees' safety and health, and the local environment.
5. Responsible for oversight and monitoring of our onsite forklift impact tracking system.
6. Coordinate and facilitate process, behavioral, and facility changes to better control EHS hazards and risk.
7. Coordinate with outside vendors to maintain appropriate safety and environmental control supplies.
8. Continually support and grow the onsite EHS culture, with an emphasis on continual improvement.
9. Routinely perform various EHS related audits and inspections.
10. Continually Develop and present EHS related topics for new employee, refresher, and hot topic specific training.
11. Work to facilitate open dialog with employees regarding various EHS topics.
12. Ensure that the facility's EHS Policies and procedures remain current and that applicable employees have been trained on their respective procedure as required.
13. Ensure that all applicable federal, state and municipal health and safety standards are complied with and that all known safety and health issues are resolved in a timely fashion.
14. Ensure compliance with incident investigation policies and facilitate investigations and corrective action development when required.
15. Evaluate various job classifications and changes to those classification and ensure that employees are provided with the proper personal protective equipment. (PPE Assessments, JSA's)
16. Assist in the review of all new and modified processes through management of change and make recommendations relative to EHS requirements (Pre-start-up reviews).
17. Participate in Corporate EHS Council activities including conference calls, teams, and workgroups as needed.
18. Co-lead the Bi-Monthly employee safety committee council meetings.
19. This position will spend 20%- 40% of time visible on the plant floor or working collaboratively with operations departments on the institution of corrective action or best management practices related to improving overall EHS performance and culture.
20. This position may also be responsible for the daily oversight of the facility janitorial services.
Apply
Facility/Location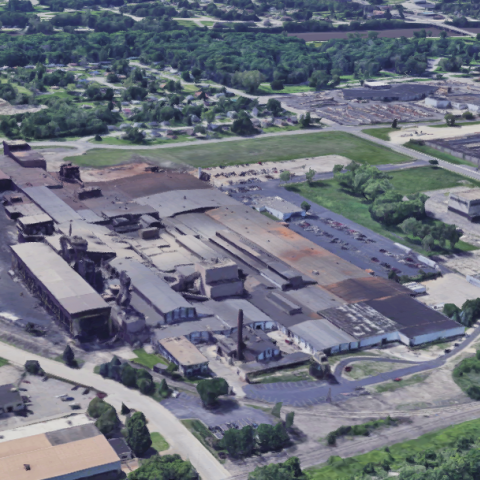 Accuride Wheel End Solutions Gunite - Rockford, IL, USA Rockford, IL United States (815) 964-3301 Toll Free: 800-626-7096