Director/Operations Henderson
Basic Purpose
This position is responsible for the leadership, management, and performance of Accuride's Henderson, KY facility.  The associated duties include, but are not limited to: developing a long-range manufacturing strategy and operational plan for the facility to support Accuride's overall business strategy; building a strong, leadership-oriented Management Team; ensuring the facility provides outstanding products and services to its customers through high quality, competitive costs, and on-time delivery; providing leadership and direction in the "day to day" operations of the facility; driving the continuous improvement of processes and the implementation of new technologies; fostering business growth opportunities and implementing product and facility expansions; developing organizational strength and robustness; and ensuring facility operation in compliance with Company policies and all laws.
Principal Accountabilities
Develop a manufacturing environment that ensures a safe and environmentally responsible production process.

Develop, implement and control plans and budgets to ensure the strategic and operational effectiveness of the plant. Meet or exceed all operating metrics.

Create and communicate a vision for the plant that unites objectives and values into a suitable operating climate for the facility. Engage the workforce so they understand the business challenge and "enlist" as key stakeholders.

Serve as a role model and coach for the competencies associated with leadership.

Direct production and ensure cost effectiveness and consistency with prescribed quality, accuracy, and performance standards.

Maintain plant property and equipment in good condition to ensure compliance with governmental regulations and to ensure effective and economical operations.

Prepare and submit operating reports to management to inform them of the current production status and to make recommendations to improve efficiency and effectiveness.

Assure effective customer service and relations through timely delivery of quality product.

Select, train, develop and motivate staff to maximize plant effectiveness. Ensure that the plant's bench strength planning process generate the requisite talent on a timely basis throughout the entire facility.

Assure compliance of all plant operations with company policy and Federal, state, and local regulations.
Required Skills, Education, and Experience
Undergraduate degree in a manufacturing, engineering or business-related field

Master's degree in advanced manufacturing or business administration –desirable

Minimum of ten years highly successful managerial/leadership experience in a progressive manufacturing environment. Prior experience as a plant manager is preferred.

Excellent leadership, interpersonal and communication skills. Able to establish and develop rapport with others, especially in culturally difficult environments.

Demonstrated ability to create an organizational culture based on high performance, employee involvement, continuous improvement, teaming and more.

Strong ability to plan, execute and control at both strategic and operational levels.  Strong project management skills to manage / coordinate extensive internal and external project resources.

Comprehensive and applied knowledge of manufacturing philosophies, operations, processes and related technologies.  Strong knowledge of customer shipping requirements, inventory control, production scheduling, plant/equipment maintenance, and engineering systems and procedures.

Strong knowledge of and experience in quality systems, tools and procedures (ISO and TS16949) and related customer quality standards and requirements. Experience in the transportation sector a plus.

Work history of driving organization focus and results through metrics, integrated goal setting and continuous feedback.

Working knowledge of key supporting functions (finance, IT, HR, sales & marketing). Ability to involve and leverage through staff functions to optimize the plant's success.

Excellent understanding and ability to develop and manage capital and expense budgets.

Proven ability to solve complex problems and lead teams to solve complex problems.

Ability to build effective partnerships with internal and external customers.

Proficient with PCs and Microsoft applications (Word, Outlook, PowerPoint, Excel, Project, and more)
Apply
Facility/Location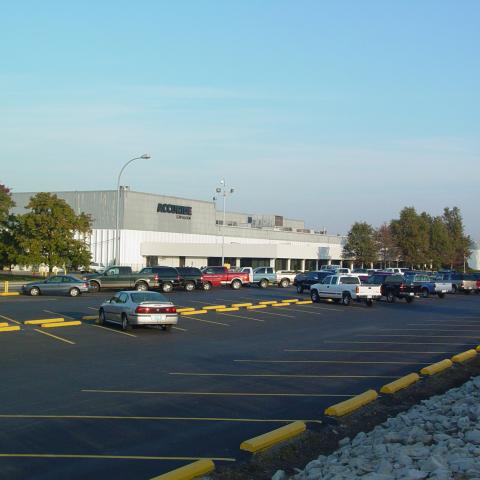 Accuride Wheels - Henderson, KY, USA Henderson, KY United States (270) 826-5000