Controller
This position will be located at our Gunite Corporation Plant located in Rockford, IL
Basic Purpose
Establishes and maintains a system of internal accounting control to safeguard the assets of the Wheel Ends Division, and to provide accurate accounting records and financial reports in accordance with corporate guidelines, GAAP, and Sarbox/404 requirements.  The position exists also to lead and counsel others within the SBU on new financial techniques and procedures when necessary and utilize financial acumen to drive business results within the SBU through teaming, effective communication, negotiation skills, and development of staff.  A key element is independent thought, analysis, and assessment of past and forward trends coupled with recommendations to improving SBU financial performance, and acting as a catalyst/agent to implementation of SBU initiatives.
Principal Accountabilities
Function as a business partner with the VP/Wheel End Solutions and other division leadership by proactively offering independent counsel on business alternatives to improve profitability, increase business, optimize working capital, safeguard assets, and drive the SBU to world class levels on all financial measurements.  The counsel will be communicated effectively and based on sound analysis, using various acceptable techniques which display alternative evaluations and inherent potential risks. 

Assist in the definition, development, and implementation of strategic and operational initiatives and business plans.  Utilize/leverage functional resources in the best manner for goal accomplishment.

Has primary responsibility within the SBU for the preparation and maintenance of accurate and reliable accounting records and financial reports in accordance with corporate guidelines, policies, and GAAP (this includes the elements of accuracy and adhering to established timelines).

Analyzes and interprets financial data identifying trends, opportunities, and profit potential to appropriate levels of management (and workforce where appropriate).  This would include items such as coordinating an accurate

forecasting process for the SBU and looking at margin trends within the SBU to identify lower margin items and guiding the SBU to appropriately take measures to drive the SBU to enhancing margins. 

Assist, manage and continually drive improvement in the development of all financial, accounting, and budgetary reports and become very familiar with all the Plex ERP systems and Workday GL reporting system processes related to inventory, fixed assets, cost accounting, AP receiving processes and financial reporting processes for the Wheel Ends business unit.

Coordinate the capital investment financial evaluations for the SBU, and the control of spending on any resultant approved capital projects to stay within budget.

Develop and structure staff to meet organizational expectations and needs, through competency and contribution assessments.  Ensure that organization is providing staff the proper tools for success.

Work to maintain an adequate system of internal controls to protect Accuride assets at each location within the SBU, and lead and drive efforts within the SBU to respond to internal audit findings and/or Sarbanes/404 testing findings which require remediation or corrective action.  Actively drive Sarbanes/404 requirements into the SBU.
Required Skills, Education, and Experience
BS or BA degree in Accounting

MBA, CMA, or CPA preferred

8 - 10 years of progressively responsible financial/accounting experience in a corporation with a multi-site manufacturing environment

Strong cost accounting background required, and demonstrated working knowledge of accounts payable, inventory accounting, internal reporting, internal control, and fixed assets

A broad understanding of the Planning and Customer Service functions as it relates to production processes, manpower planning, material scheduling, technical constraints/requirements, machine utilization standards, etc.

Excellent communication skills required, both verbally and in writing, for internal and external communications and presentations. Must be comfortable challenging and leading other functions toward actions to improve profitability of the business unit.

Proficiency on PC software applications (Word, Excel)

Strong accounting systems knowledge, with a preference toward Plex and/or Workday experience.  Must be willing to dive into the details of the key ERP and financial reporting systems and become very familiar with the detail level and how modules interface with each other.

Working knowledge of GAAP requirements for financial reporting, including a clear understanding of accounting practices and financial controls.

Experience in managing, assessing, and developing plant accounting staffs
Apply
Facility/Location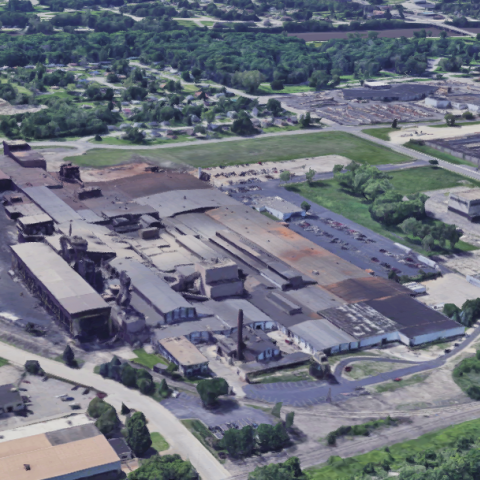 Accuride Wheel End Solutions Gunite - Rockford, IL, USA Rockford, IL United States (815) 490-6245