CNC Lathe Technician
Basic Purpose
Safely operating automated, semi-automated and non-automated production machines and equipment. Keeping production flowing by meeting performance goals, support to achieve current and future plant-wide strategic manufacturing objectives. Maintaining a high level of product and process quality. Maintaining a safe working environment in accordance with Accuride' s practices and standards.
CNC Spin Technicians level 1 perform various types of work such as operating various types of production machinery and equipment. Performing minor preventative maintenance on machinery/equipment. CNC Spin Techs are expected to work in teams, collaborate, solve problems, and take initiative required to ensure that work is performed safely, and products are manufactured and shipped on time and within quality standards.
Principal Accountabilities
Participation in safety practices at all levels from PPE to forklift operation, as well as watching for pedestrian traffic is paramount for our employee's safety.

 Follow all EHS Policies and Safety Procedures. Report all incidents immediately.

Identify non-conformances utilizing micrometers, gages, tapes, and various inspection methods

Conducting quality checks to ensure processes are completed accurately.

Assist with the adjustments of offsets to produce a quality product. (Offsets & Tool Offsets)

Remove/ install tooling in a safe manner.

Assist in the adjustment and calibration of the machine axes. (Gapping)

Assist in performing Changeovers from one product to another in a timely manner

Select and activate the proper programs needed to run production.

Performing minor maintenance on production machinery and production equipment.

Participation in 5s systems to support the safety, cleanliness, and overall efficiency of the plant.

Properly start or restart equipment after power is interrupted or during startup.

Properly identify products sort, tag, and place them in proper inventory areas.

Loading of raw material onto machine conveyors.

Loading material onto racks or pallets

Offloading of product into inventory baskets.

Operating forklifts to deliver parts or to place parts into inventory.

Cleaning equipment and manufacturing areas.

 

Proactively maintain tooling life.
Required Skills, Education, and Experience
Minimum 2 years of experience working with CNC machines (lathes and/or mills)

Basic knowledge of "G & M Code" preferred but not required.

Basic knowledge and understanding of CNC machines.

Basic knowledge of reading blueprints.

Basic understanding of and ability to effectively adjust machine offsets with supervision.

Ability to assist other team members in the calibration of machine axes to maintain machine accuracy. (Gapping)

Basic understanding of tooling locations and tool logging.

Analytical skills and the ability to understand the logic and reasoning used to troubleshoot.

Planning and organization skills to work on multiple tasks and meet production demands.

Understanding of 5S principles

Must be able to use the necessary measuring tools (Micrometers, Calipers, Dial Indicators, Comparator, Gages, etc.) as required

Good interpersonal, verbal, and written communication skills

Knowledge of safety, OSHA, and ANSI Compliance standards

Ability to work independently to achieve goals and results.

Skills in Mathematics and reading

Ability to solve production-related problems.

Ability to follow safety standards and rules.

Ability to collect, analyze, and interpret information.

Ability to operate industrial equipment and machinery.

Ability to use basic hand and measuring tools.
Apply
Facility/Location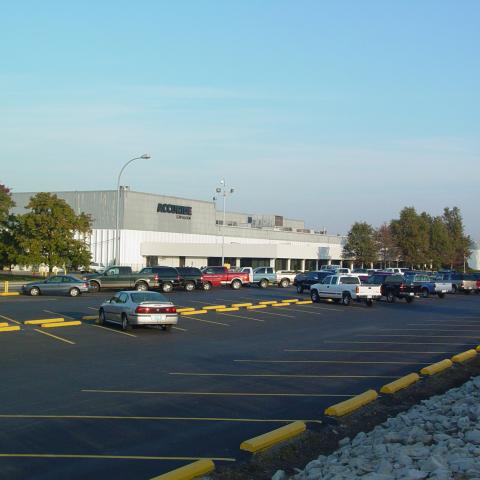 Accuride Wheels - Henderson, KY, USA Henderson, KY United States (270) 826-5000